Port of Amsterdam 1 Castor en Port of Amsterdam 5 Pollux
Specificaties
Editienummer

2013-12

ENI-nummer

MMSI 244650483 en MMSI 244660572

Eigenaar

Havenbedrijf Amsterdam N.V.

Bouwjaar

2013

Afbouw

Damen Shipyards Gorinchem

Voortstuwing

2 x Caterpillar marine propulsion engine type C-18 TA, continuous rating 448 kW (600 hp) at 1800 rpm

Lengte

19,64

Breedte

7,94

Diepgang

2,49

Holte

3,39

Tonnage

176
Leveranciers
Double D Marine Equipment B.V.
Hydraulic knuckle boom marine cranes, type HLM 10-1S, MW 18 winch with internal drain and Limiting Device Load moment.

Alphatron Marine B.V.
JRC JMA-610 rivierradar, JRC JMA-610 slave radar, Alphachart met radar overlay, Alphariverpilot MF MK3 rivierpiloot, Alphaturn MF300 bochtaanwijzer, Alphawind MF windmeter, Alphadepth MF dieptemeter, JRC JLR-21 gps-kompas, JRC JLR-7800 DGPS, SAAB R5 IAIS, Sailor 6248 VHF (4x), Sailor SP3530 portable VHF (2x), Taiyo TD-L1550 VHF richtingzoeker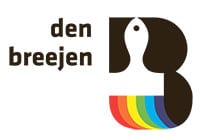 Den Breejen & Zn. Schilderwerken B.V.
Schilderwerk binnen en buiten
Hatenboer-Water B.V.
Waterzuiveringsinstallatie
Strago Handel & Techniek B.V.
Elektrische installatie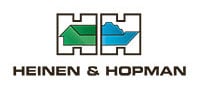 Heinen & Hopman Engineering B.V.
Airconditioning en machinekamerventilatoren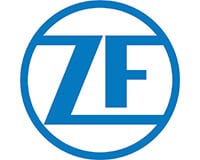 ZF Marine Krimpen B.V.
Boegschroef(ven)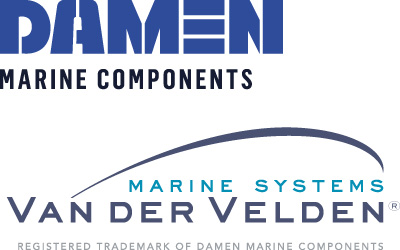 Damen Marine Components
2 straalbuizen, Ø 1362 mm, type OPTIMA, 2 schroefaskokers Ø 110 mm,
2 roeren Ø 100 mm., ladders, masten, trappen, motorsteunen, lekbakken, foundation compass, etc

Promarin Propeller- und Marinetechnik GmbH
2 schroeven per schip, diameter 1350mm, 4 bladen, skew design.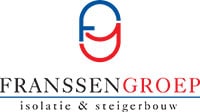 Franssen Isolatiebedrijf B.V.
Isolatie uitlaatgassensystemen
Esco Aandrijvingen B.V.
Twin Disc keerkoppeling model MGX 5222 ratio 4.59:1 + bediening EC 300
Pon Power B.V.
2 x Caterpillar marine propulsion engine type C-18 TA, continuous rating 448 kW (600 hp) at 1800 rpm, 1 x Fire fighting set, consisting of 1 Caterpillar marine diesel engine type C-18 TA and1 Nijhuis Fire fighting pomp type HGTF 1 200-520 capacity: 900 m3/hr at 110 mwc, 1 x Caterpillar marine diesel generator set consisting of Caterpillar marine diesel engine type C-04.4 T, and1Leroy-Somer marine generator type LSAM 43.2 L8 prime power rating: 60,625 kVa (50Hz)Voortstuwing PK/kW
Bureau Veritas Marine Netherlands
Classificatie
OVERIGE LEVERANCIERS

Micanti
Thorn-D antifouling

Dekker & Stam bv
Scheepsbenodigdheden

DMT Worldwide
Ankerlieren

Bolidt Kunststoftoepassing B.V.
Vloeren Zwevend

H.K. van Wingerden en Zn. B.V.
Ramen

Sterling Fluid Systems (Netherlands) B.V.
Pompen

Ajax-Chubb Brandbeveiliging B.V.
Brandbeveiligingsapparatuur en handblussers

ERIKS Econosto
Afsluiters en appendages

DGI Doedijns Hydraulics B.V.
Hydrauliek

De Waal Machinefabriek B.V.
Schroefasafdichtingen

Bemach Krimpen B.V.
Schroefassen

Rubber Design B.V.
Flexibele opstelling motoren

Damen Shipyards Gorinchem
Ontwerp, levering compleet schip, incl. stuurwerk en roeren