Avalon Passion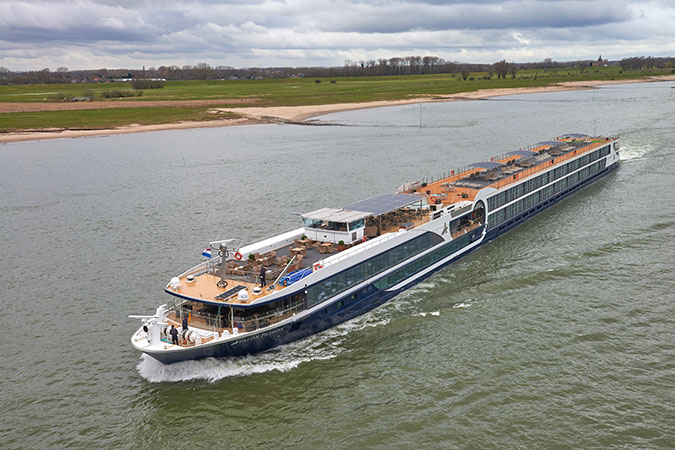 © Jonkman Fotografie
Specificaties
Editienummer

2016-11

ENI-nummer

02336601

Eigenaar

Avalon Waterways

Bouwjaar

2016

Afbouw

Den Breejen Shipyard, Hardinxveld-Giessendam

Voortstuwing

2 x 1 - CATERPILLAR MARINE PROPULSION ENGINE, MODEL C32 SCAC ACERT Unrestricted Continuous Rating 746 kW (1000 bhp) at 1800 rpm

Lengte

135

Breedte

11,45

Diepgang

3,15
Leveranciers

Den Breejen Shipyard
Ontwerp en complete bouw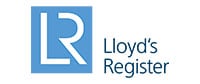 Lloyd's Register EMEA
Classificatie

Astralift B.V.
Personenlift

SAA Overvliet Assurantiemakelaars B.V.
Aanbouwverzekering

Alphatron Marine B.V.
2x JMA-610 radars, MFM-line, RT6248 VHF en Alphachart
Metaglas B.V.
Aluminium puien, ramen en deuren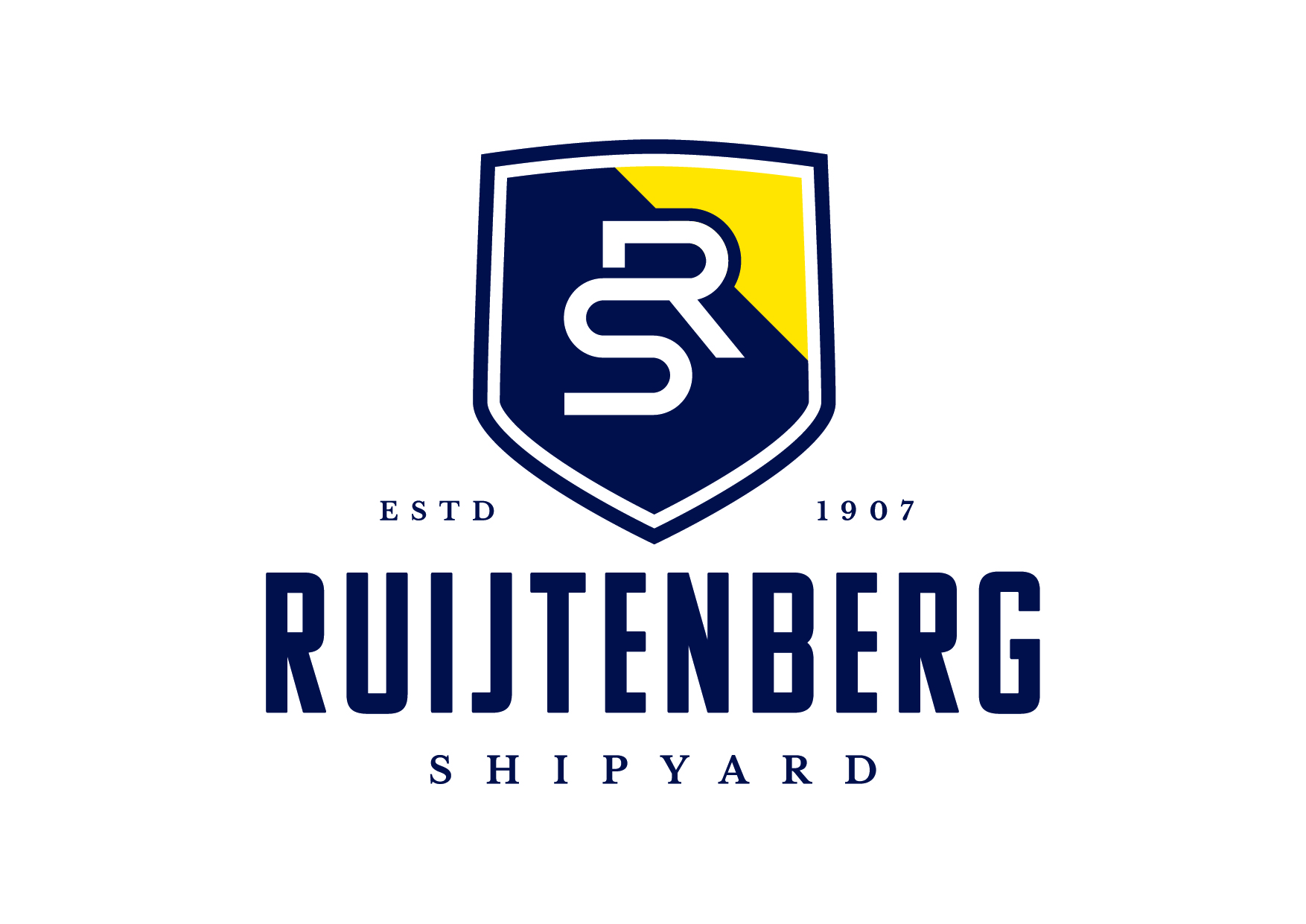 Ruijtenberg Shipyard
Stuurhuis met hefinstallatie.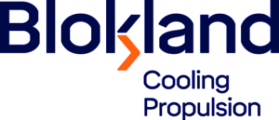 Blokland Non-Ferro B.V.
U-bundelkoelers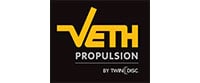 Veth Propulsion B.V.
2 contraroterende Veth Z-drives, type VZ-900-CR (746 kW / 1800 rpm) 1 Veth Jet, type 4-K-1200 (350 kW / 1800 rpm) 4 Veth generatorsets
Breman Shipping Installation B.V.
Airconditioning Fan coil system, Air handling unit and overpressure system. Droplet eliminator louvers. Engineroom and bowthrusterroom fans. Freshwater-system and sanitairy articles, Grey sewage system. Heating system. Legionella uv-system, Mechanical ventilation. Oil-filed warm water boiler, Refrigeration and cool stores, Steel grids, Vacuum black sewage system included toilets.

DESMI B.V.
Alle DESMI pompen: Algemene dienstpomp NSA80-250C/A12, Bilge/ballast VAC4001/A02, gasolie transfer GP41EMF-1U2B2, gasolie trimpomp GP26EFM-1U2B2 Feakalie pomp SC50.

Dream Well B.V.
Boxsprings / matrassen en topmatrassen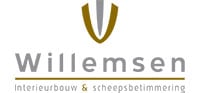 Willemsen interieurbouw & scheepsbetimmering B.V.
Complete betimmering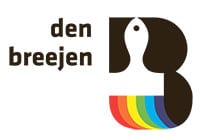 Den Breejen & Zn. Schilderwerken B.V.
Schilderwerk

Miele Professional B.V.
2 x Miele Professionele wasautomaat met een capaciteit van 13 kg 2 x Miele Professionele droogautomaat met een capaciteit van 13 kg 2 x Miele Professionele wasautomaat met een capaciteit van 6,5 kg 1 x Miele Professionele mangel PM 1217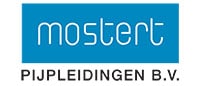 Mostert Pijpleidingen B.V.
Compleet leidingwerk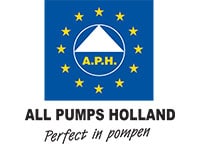 All Pumps Holland B.V.
Victor pompen pakket
Seko Scheepselektrotechniek
Electrische installatie/verlichting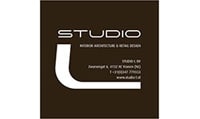 Studio L B.V.
interieur ontwerp/advies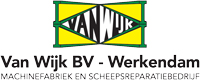 Van Wijk Werkendam B.V.
Loopplankkranen

Vervoort Meubelen BV
Compleet meubilair
Alpha Design Projects B.V.
Complete stoffering incl. kunstgras Sun Deck
Vavier Kunstofvloeren B.V

OVERIGE LEVERANCIERS

BAM PRO Electronics B.V.
Electronica alarmen/CCTV/telefoon

Pon Power B.V.
2 x 1 - CATERPILLAR MARINE PROPULSION ENGINE, MODEL C32 SCAC ACERT Unrestricted Continuous Rating 746 kW (1000 bhp) at 1800 rpm

Beerens Handelsonderneming B.V.
H.O.C. Beerens B.V.

Bolidt Kunststoftoepassing B.V.
Future teak buitendek afwerking

Breeclean B.V.
Reiniging

Combi Isolatie BV
Isolatie uitlaatgassensystemen

Dijvler Materiaal B.V.
Boeg- en achterankerlier, ankers, ankerdraden, verhaaldraden en dekrollen

Exclusive linnens
Linnengoed

Het Anker BV
Lasramen

Infuser UG
Ozon units

Winel B.V.
Watertight Sliding Door type Eagle

De Jong & Lavino B.V.
Constructie staal

KNAACK & JAHN Marine Systems and Ship Repair
sprinkler installatie

Laser Tech Holland
Lasertech

MB Safety
Hotelsafes

Muehldorfer
Kussens en dekbedden

Novetec B.V.
Uitlaatgassendempers

P.C. Kamp Scheeps en Constructiewerken
Trappen, deuren en luiken

Perspectief Kunstverzorging
wanddecoratie

Qua-Vac B.V.
sewage treatment/keukenvetafscheider/tank

Reimink Technieken B.V.
Whirlpool

Rubber Design B.V.
Rubber Design B.V.

SARC Advies en Rekencentrum
lek/stabiliteitsberekeningen

Sanden Sports Superstore
Fitness apparatuur

Schegro B.V.
Brandblus- en reddingsmiddelen

Sea Net
VSAT/infotainment

Sun Roestvaststaal B.V.
RVS railingwerk/deuren en luiken/zonnetenten/loopplanken

Trinoxx B.V.
WD deuren en luiken

Tyco Integrated Systems B.V.
Blusinstallatie

Van Noordenne staal
Constructie staal

Aboneefleur
Decoratie en kunst

Amco Compressoren B.V.
Compressoren

Arnd Dupp-Lahnstein
Keuken